What is the Wheel Of Consent?
Put simply it's the life skill you've always wished you had.
Developed through several decades of practical application, the Wheel Of Consent® is a simple, powerful tool to help you navigate your relationships with clarity and choice.
Those who've worked with me have described it as
"Radical and life-changing"

Wheel Of Consent coach. A certified member of the School of Consent, offering approved training developed by Dr Betty Martin, the creator of the Wheel Of Consent.
How can the Wheel Of Consent help you?
Better relationships, stronger boundaries, clearer communication skills. Improve your relationship with touch.
The Wheel Of Consent offers a practical, body-based approach for navigating interactions with family, friends, partners, even work colleagues.
A powerful practice which will change the way you feel - literally!

Unlock your connection with choice and communication
Get what you want without taking advantage
Build a healthy relationship
Receiving and giving with clear communication
Want to dip your toe in the water?
My 7-day supported self-study course Learn To Touch (Without Touching Anyone Else) is the ideal way to learn one of the core Wheel Of Consent practices at your own pace, in the comfort of your own home. Discover a whole new approach to touch that will change how you feel - literally!
Why is consent a life skill?
Consent is about more than just permission. Permission only describes one dynamic of relating. Incredibly, we don't have a word for the other one, although we all experience it every day!
Consent is also often only discussed in terms of sex. But I believe if you want to be able to create consent in the bedroom you need to be able to create it everywhere else first.
Consent is not simply about one person saying yes. It's the agreement between two or more people about what will or won't happen in any interaction.
And – just as importantly – the understanding of who it is for.
If you're looking for a Wheel Of Consent coach there are lots of ways you can learn with me, either online or in the same room:
Coaching
For individuals and couples
Courses
Workshops and self-study
Practice
Additional supported learning
Some ways you can start using the Wheel Of Consent

If you think giving and receiving don't need to be explained you might be surprised by this handy guide that breaks down the differences
Read More
How do you navigate?
In any interaction – from the boardroom to the bedroom – it's possible to experience giving and receiving in four very different ways. The Wheel Of Consent helps take these apart and get clear about what you really want from the exchange.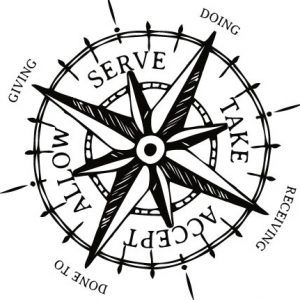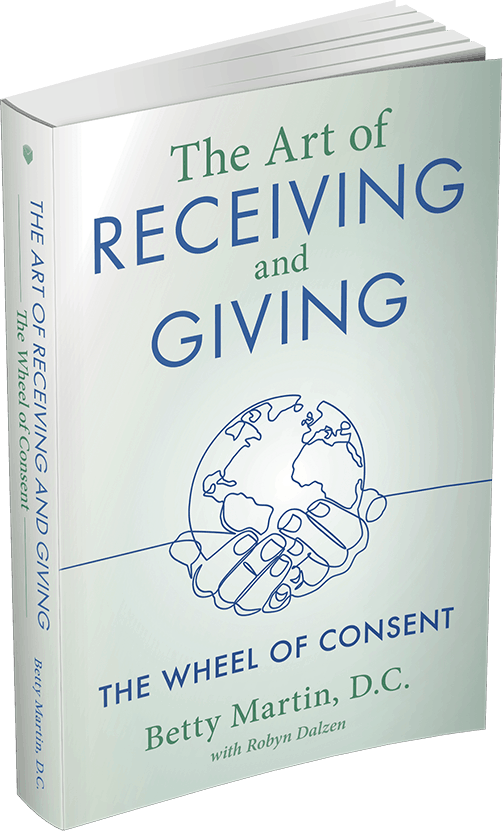 Wheel Of Consent - the book
The #MeToo movement has exposed the pervasiveness of boundary violations in modern culture. The Wheel of Consent offers a deeply nuanced way to practice consent as an agreement that brings integrity, responsibility, and empowerment into human interaction, starting with touch and relationships.
In this definitive book, Betty Martin, creator and coach of the Wheel Of Consent, guides you through its framework, and shares 'pleasure-forward' practices to help you recover the ability to notice what you want and set clear boundaries.
What people say about working with me as a Wheel Of Consent coach:
"100% recommend everyone to do this, for improved relationships ... it should be taught in schools!"
"A powerful, deep learning experience. I appreciate the gentleness of Michael's approach"
"I feel I've gained a piercing insight into the complexities of relationships and agreements!"
"The Wheel of Consent transformed my approach to getting my needs met" 

"When you learn how to touch, you learn that what you want matters"
© Michael Dresser. All Rights Reserved