Wheel Of Consent Essentials – Belfast
1, 2 & 3 April 2022, Belfast // Understand giving and receiving better with this life-changing practice. Learn the essentials of the Wheel Of Consent in this 'hands-on' workshop. Friday evening Introduction open to all; Full weekend for bodywork practitioners. Assisted by Dee Larsen.
£50 (Fri eve open to all)
£130 EARLY BIRD (Fri eve, Sat & Sun day, bodywork professionals. Early bird places are limited and only available until 31 Jan 2022)
£280 REGULAR PRICE (Fri eve, Sat & Sun day, bodywork professionals)
To ensure equality of access a small number of places are offered at a further discounted rate for participants who are unwaged.
If you feel you may meet the criteria contact dee@bodyconscious.me to apply.
Fri 1st 17:30 – 22:00 (includes sit down vegan-friendly group supper)
Sat 2nd 10:00 – 18:00 (bodywork practitioners only)
Sun 3rd 10:00 – 18:00 (bodywork practitioners only)
Body Conscious Studios, Belfast
A weekend workshop exploring the essentials of the Wheel of Consent®
Are you in Belfast, and wish you could have a map to help you with your relationships? If you'd like to:
Get clearer about what you do and don't want
Communicate your needs and desires more easily
Navigate relationships and interactions better
…then this workshop is for you!
The Wheel of Consent is a simple, powerful navigational tool which allows you to bring choice and clarity to your interactions. Practice creating clear agreements so you can experience satisfying connection to self and others. Understand giving and receiving, and discover a completely fresh approach to all your relationships.
This is a 'hands-on' weekend workshop, in Belfast, exploring how the Wheel Of Consent can help you with relating and relationships. The invitation is to learn through safe, clothed, touch on your own terms – including the choice not to touch.
The focus is not on the touch itself. Instead it's a powerful inquiry into knowing what it is you want and how to communicate it.
Friday evening is designed as a stand-alone introduction to the wheel of consent and is open to all.
The full weekend Friday through Sunday is offered to those who work with touch or consent as practitioners (for example yoga teachers, bodywork practitioners and those offering erotic touch) who would like to understand the dynamics of giving and receiving better in their own body so they can create a cleaner, clearer experience for their clients.
Please note: this workshop is not the equivalent of Like A Pro (which is the full School Of Consent training for professionals).
---
---
What's this workshop about?
Waking up sensation – feeling and following what is enjoyable for you
Making choices – learning how to choose for yourself
Exploring who each interaction is for – because 'doing' does not always mean 'giving'
Making agreements and improving communication – noticing, valuing, and trusting what you want, having the courage to ask for it, and feeling safe enough to receive it
---
What will happen in this workshop?
When you touch another person, is it for you, or for them? Can you tell? Does it matter?
Understanding the Wheel of Consent happens best through experiencing it in your body – you have to feel it. Therefore, this workshop invites you to learn through touch-based exercises.
There are opportunities for exchanging touch as part of the learning, but it is never required. You are welcome to watch the entire time if you like, and this experience can be just as valuable. The workshop is fully clothed and non-sexual, and it will always be your choice if, where, and how you touch or are touched.
You'll learn and practice the essential elements of the Wheel:
How to experience sensation, and enjoyment, in your own skin in a way that you can access any time you choose
The essential framework of the Wheel of Consent and experience its four Quadrants (Taking, Allowing, Serving, and Accepting) as a foundation for connection
To become aware of your desires and limits, and learn how to make choices about what you do with them
To practice communicating what you do and don't want, and making agreements about the interactions you have.
You'll also learn about:
The different ways you can experience giving and receiving
Your needs, and what you do to get them met
The shadows of interaction – when consenting becomes un-consenting!
Like any ongoing practice, the Wheel Of Consent becomes more embedded in you the more you can experience the quadrants in your body.
So this workshop will give you opportunities to practice with the tools you learn. There will be a mixture of guided hands-on practice, theory, and chances to share, discuss, and ask questions, so that you can start to use the Wheel Of Consent as an ongoing everyday life-skill.
---
Who is this workshop for?
This Belfast workshop is for anyone who is interested in learning more about themselves and improving the quality of their relationships – personal or professional, with partners, lovers, friends, parents, children or colleagues. No prior experience necessary. Whether you've worked with the Wheel Of Consent, before or whether you haven't, there are always new levels of awareness to be found.
Many people have found this workshop and the Wheel of Consent to be life-changing. The Wheel allows you to bring clarity, ease, freedom, gratitude and generosity into all your interactions.
All shades on the gender and sexuality spectrums are welcome.
---
---
About the facilitators:

Michael Dresser is a Certified Sexological Bodyworker and Certified Workshop Facilitator for the Wheel Of Consent, as well as one of the core faculty team for the School Of Consent. Based near the Scottish Highlands and working mainly across various locations in Scotland, London and the UK, he coaches and teaches by creating safe, gentle, and engaging touch-based environments. Choice and the needs of the individual are at the centre of each learning experience he facilitates, whether in a group, a partnership, or with an individual.

Dee Larsen is a Belfast based somatic sex educator and founder of Body Conscious studio, a centre of embodied wellbeing located on Botanic Avenue. Her vision is to generate open conversations about consent and sexuality. She works with individuals, couples and groups to promote sexual wellbeing. Since 2017 she has been bringing world class teachers and training events to her home city of Belfast.
What you can get from joining me on this workshop...
Recent participants said:
"I've gained a piercing insight into the complexities of relationships and agreements!"
--
"I have taken this and applied it to my life – as a result I've seen my work and personal relationships change and become clearer. I feel freer and more powerful and more 'optioned' because of the Wheel Of Consent work"
--
"Exploring the Wheel Of Consent has been a joyful, freeing and creative process. I now feel I have a better sense of what I want, how to communicate that, and how to create more harmonious relationships"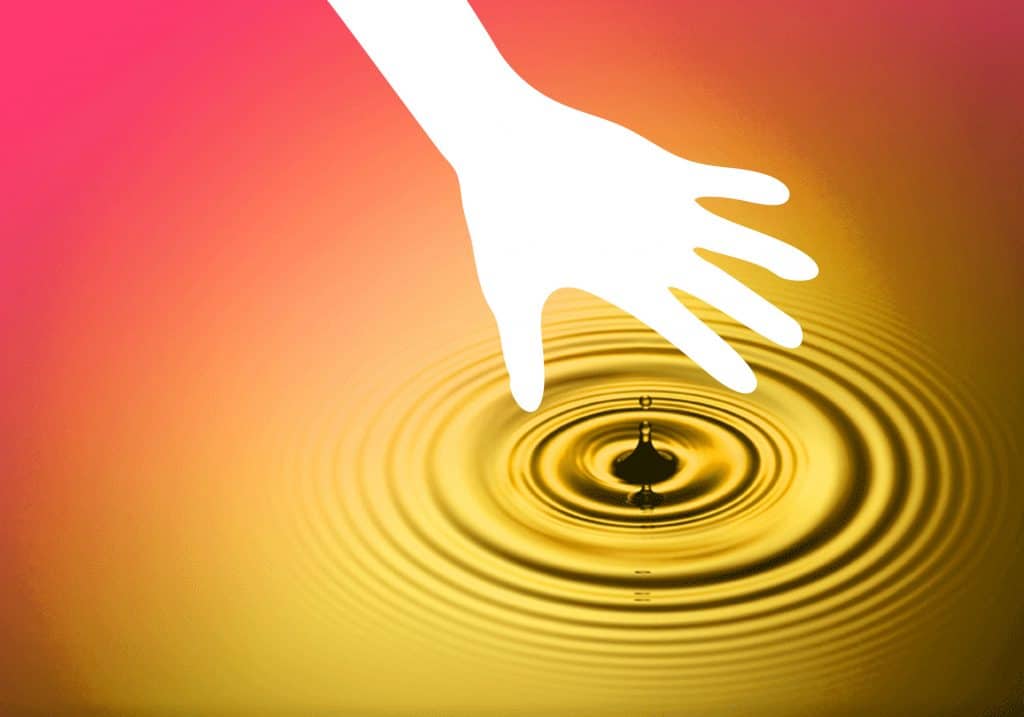 Online. Discover a whole new approach to touch that will change how you feel – literally! A short, affordable, practical guide you can learn in less than an hour a day.